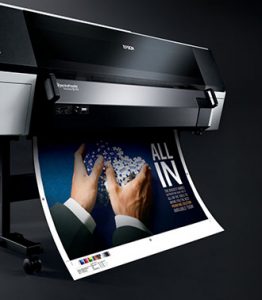 Meeting the unique needs of both commercial and flexo proofing, Epson has developed the widest range of proofing media in the industry. Designed to meet exacting standards, each media family is manufactured to the strict tolerances required for color-critical contract proofing workflows. And, because Epson manufactures a proofing paper that best matches your actual press stock, you're better assured the final proof will meet your client's expectations. Whether you're meeting the needs of commercial proofing or even the unique requirements of flexographic proofing, Epson provides a consistent and reliable media workflow for all your proofing requirements.
Extreme Color Accuracy:
With the wide color gamut of Epson UltraChrome® HDR ink technology, EFI has optimized the entire color management system, while utilizing our unique Orange and Green inks. The result? Quite possibly the most color-accurate RIP ever developed for an Epson Stylus Pro printer.